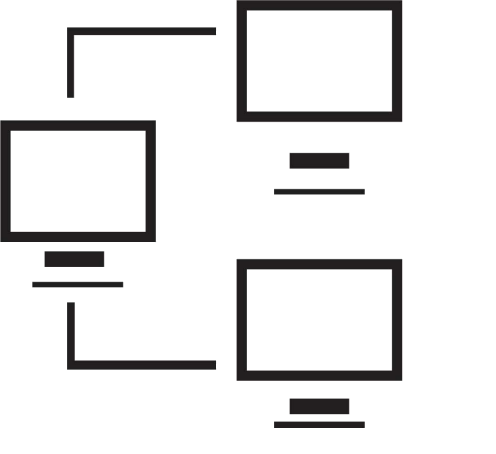 Lesson 6: Introduction to php
Signed in as:
Sign out
Here is an introduction to the php programming language. Topics include:
Case sensitivity
Statements end with semicolon
Single line and multi-line comments
How to name variables
Blank lines
Data types: boolean, numeric (integer and floating point), string
Single quoted strings and double-quoted strings
Assignment operator
Arithmetic operators
String concatenation
Using $_GET["name"] to access values from submitting form
Basic processing
echo command
Note: I strongly suggest you view all our videos in full screen mode: click the icon in the lower right corner of the video area (it shows four arrows pointing to the corners of the screen). When you are done, the Esc ("escape") key returns you to regular mode.
Lesson 06: Introduction to php
Hands on exercise

This exercise is primarily focused on getting a simple php CGI coded and running correctly.
In your AdvancedWebFiles/cgis directory you will find a file "phpStarter.txt" which you may find useful. Our goal here is to create a php CGI that will respond to the user request by thanking them by name for their suggestion and showing their suggestion in order to make it clear you got it.
Open phpStarter.txt and save it as Feedback.php in your AdvancedWebFiles/cgis directory

In your Feedback.php code, replace the text wherever you see "==" to reflect the current exercise

Add 'echo' statements to build a page that thanks the user for their suggestion


Retrieve all five values from the form input elements into php variables:

$who - value of 'name' input element
$email - value of 'email' input element
$suggestion - value of 'suggestion' input element
$isMember - value of 'member' checkbox element
$resident - value of 'resident' radio button element



After the echo of the head start tag:

echo a title element: "A suggestion"
echo a head end tag
echo a body start tag
echo an h1 element: "Thank you for your suggestion"
echo a p start tag followed by: "Thank you, $who, for your suggestion of:<br><br>"
echo a few non-breaking spaces followed by $suggestion in bold
echo <br><br> followed by a link back to SuggestionBox.shtml followed by </p>


Save the updated Feedback.php and upload it to AdvancedWebFiles/cgis


Test your CGI works by getting to SuggestionBox.shtml and trying various values.
Supplemental materials

A cumulative summary of the contents of this course so far: Click here
For a combined cumulative summary of both Web courses so far, Click here

back
list
forward
Email us if you would like additional information. We would love to see your comments and recommendations for our site.
Our privacy policy: we use cookies to keep track of where you are on the site, but we do not leave cookies on your site; we do not track your visits; we do not disseminate any information about you because we do not gather any information about you.